Lucy from the Select team has recently returned from a trip to Berlin and was especially enthused by one particular excursion, which in her words was 'relevant, interactive, fantastic!'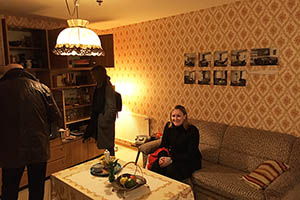 The DDR Museum takes visitors on a jouney to Germany's Socialist past. It's a hands-on museum, and the only museum in Berlin which focuses on everyday life in former East Germany. The DDR veers away from the usual museum experience of exhibits remaining hidden behind glass, and visitors are actively encouraged to engage with the historical artifacts. The museum invites groups to 'open cupboards, rummage through drawers and touch, hold and interact with a range of objects.' This allows for a much more multi-sensory and meaningful experience and encourages students to raise questions about existing clichés and how life in East Germany differed from the experience of the West.
The DDR museum is an excellent learning experience for GCSE and A-level students studying this period of history,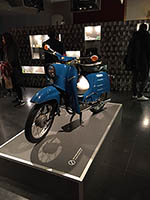 but would also be a great addition to a language and cultural tour. The excursion is well recommended by the team at Select and our party leaders.
The museum is located in the centre of Berlin in the former governmental district of East Germany, on the river Spree opposite Berlin Cathedral.
You can view more of the possible excursions and example itineraries on offer in Berlin on our Select School Tours pages, along with possibilities in wider Germany.
Back to blog