Q&A on the SCO (Snowsport Course Organiser) Course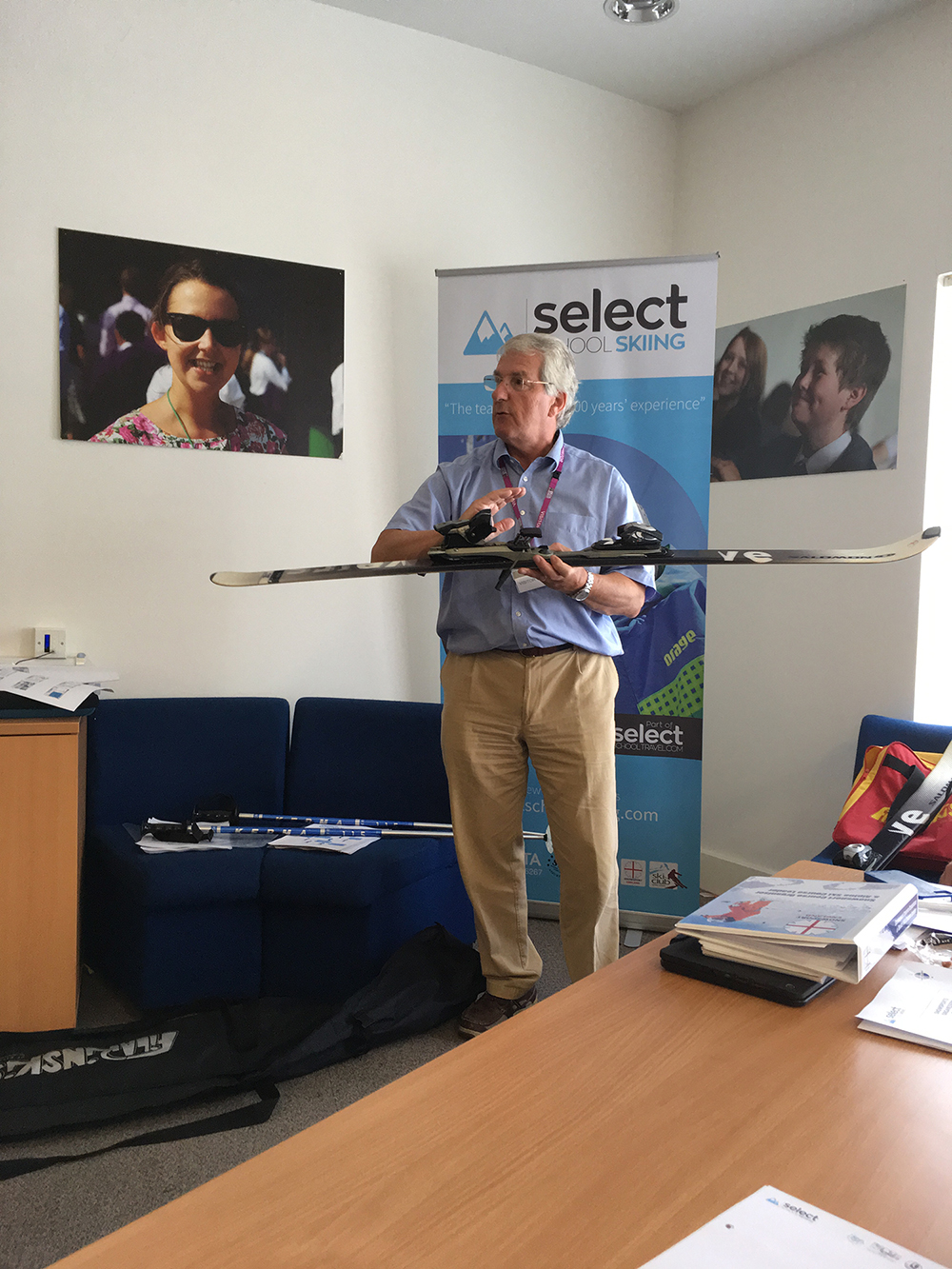 What's the aim of the SCO course?
The Snowsport Course Organiser (SCO) course is there to provide trip leaders with the necessary information on how to run a successful snowsports trip to the mountains. This is now something that a lot of schools require of a party leader ahead of travelling.
What are the benefits to school ski party leaders?
The content of the course prepares group leaders (both new and those with some experience) with what is required to plan, promote and execute an overseas ski or snowboard trip. It provides you with the confidence to take on the responsibility of running a trip, covering all elements that you need to consider, therefore making life as easy as possible for yourself and the attendees. You should leave the course confident that you will be able to deal with the majority of situations that arise in the run up to the trip, and while overseas.
Are there any further courses party leaders can do?
The SCO course is the base qualification offered by Snowsport England, and you can move on to the Alpine Snowsport Course Leader (ASCL) course which takes place in a ski resort. This course covers the situations you may find yourself in when overseas in more depth, and is also the qualification to ski with your group out of ski school lessons (should the school allow it and providing you do not offer any instruction).
Other thoughts on the course...
For the first-time party leader, the SCO course covers everything that you're likely to encounter whilst you're running your first trip. It allows you to get all your ducks in a line in good time, to make the whole process as stress free as possible, with hopefully no unexpected surprises. For the more experienced party leader, you will get the chance to learn how other people manage their trips and pick up on things that you haven't considered. This will enhance the trips you offer for the attendees and make life easier for yourself.
"I think the course was brilliantly run. It settled my concerns and made me calmer about being a ski trip lead."
"I thoroughly enjoyed the course even though it was a long way to come."
"Thanks for the course. The resources in particular are very useful. I enjoyed it and it gave me some good ideas"
If you're interested in taking an SCO we're offering FREE courses when you book your next ski trip with Select. Call 01444 870100 or contact your local travel advisor to enquire.
A big thank you to Tim Finch, Team Select's expert ski sales and tour co-ordinator, for the Q&A!
Back to blog