Select Virtual Tours: Pompeii & Rome
In these challenging weeks, we're going to be blogging about some of our favourite educational school trip destinations and excursions so that if you're missing out, you can take part in an educational virtual visit and find out about some of the wonders while safe at home.
First up, we're taking a virtual visit to the site of Pompeii in Italy.
in AD 79, Pompeii, along with Herculaneum and many villas in the surrounding area, was buried under four to six metres of volcanic ash and pumice in the eruption of Mount Vesuvius. Pompeii is usually a hugely popular destination for an educational trip abroad, but as this isn't possible there are many other ways to experience what this place has to offer, all from your home computer.
Firstly, take a virtual stroll of these incredible ruins via Google Maps! This link will take you to the heart of Pompeii where you can move through the incredible sights.
Pompeii, Italy. Explore the ruins of this famous Italian city by taking a Google Maps stroll.
You can also travel virtually right to the top of Mount Vesuvius and look into the volcano!
To take yourself straight to the heart of specific areas of Pompeii, take a look at the Italy Guides website. Here you can virtually transport yourself to the top attractions such as the Temple of Apollo, the Odeon and the Basilica. This website also has some history information and facts for you to discover.
Find Pompeii facts for kids via DK Find out about Pompeii or Kiddle Kpedia:
It's also possible to read eyewitness accounts of the destruction of Pompeii via Eyewitness History
There are lots of great educational videos available via YouTube to take you through events of the past and transport you to modern day Pompeii. Here's one of our favourites: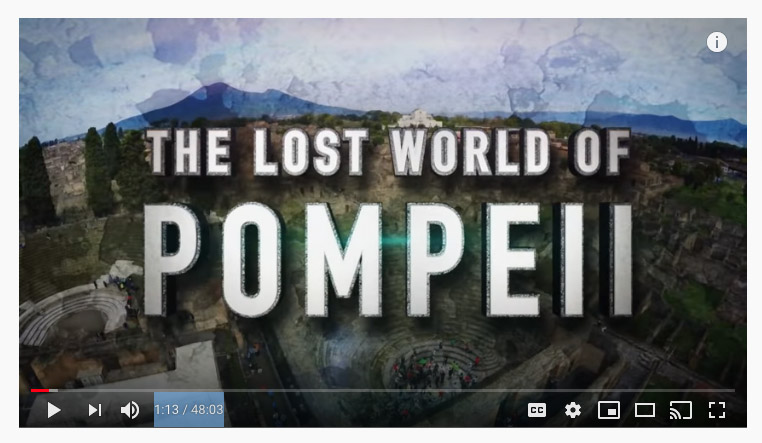 You may also be interested in taking a look at the Rome Reborn project. There are both paid and free resources (free resources include lesson plans and 3D classical sculptures). You can download paid apps for various sites in Rome such as the Pantheon.
We hope you've found these links helpful. Keep posted and stay safe and well everyone!
#SelectVirtualVisits