Where to take a school ski trip at Easter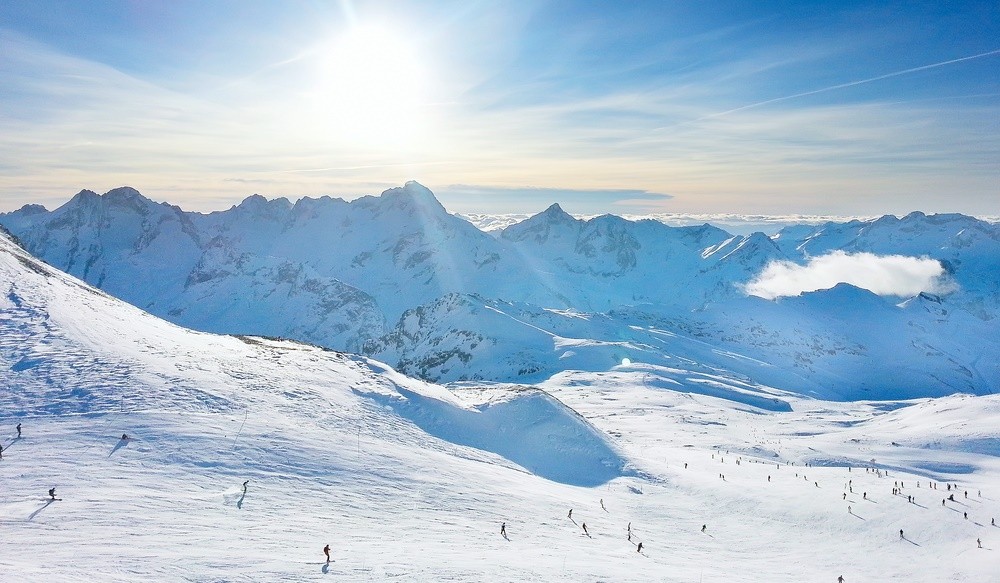 When considering your next school ski trip, Easter can be a great option for schools only able to gain permission to travel out of term-time. Prices are much more accessible for many students than the busy February half term period, and Easter skiing also benefits from warmer temperatures and sunny slopes.
When looking at which Easter resort to choose, there are two main things to consider:

1. The altitude – choose a high resort, one with a glacier will give extra security.
2. A resort with a reputation for lots of snow – either with excellent snow making facilities or natural.
The higher the altitude of the skiing, the colder it is, so the snow tends to last longer in the season. Aiming for resorts that have skiing above 2000 metres is a good bench-mark, along with glaciers or north facing slopes.

Here are two of our favourite Easter resorts to get you started!
Kaprun – Zell am See, Austria
Kaprun is another great snow-sure Austrian resort with the Kitzsteinhorn glacier guaranteeing snow 365 days a year. The ski area of Zell am See and Kaprun covers 138km of pistes with a highest lift at 3029m.
Les Deux Alpes, France
At an impressive altitude of 3600m with the benefit of its glacier, Les Deux Alpes is a snow-sure and popular destination. Some of the easiest slopes are to be found higher up around the glacier area, making this ski resort a wonderful choice for groups with many beginners.